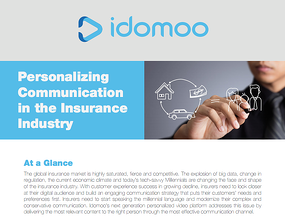 Insurance policy and service communication is highly complex, traditional and difficult to penetrate.
The shift from face-to-face communication to direct "online" interaction with customers is driving the need to improve digital communication across mobile, internet and social media channels.
Coupled with increased regulation change and high attrition rates, insurance companies need to rethink and rework their customer communication strategy.